The South Australian Schools Snowsports week in mid July during the South Australian School Holidays is the perfect week for an unforgettable Family Mountain holiday. Travel, Accommodation. Lift, Lesson and Hire packages are incredibly well priced for South Australian families. During the week your children may also like to represent their school in the South Australian Schools Snowsports.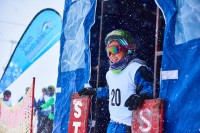 5 days of Lift, Lessons and Hire for Primary and Secondary students for only $400! Plus a free afternoon of skiing or snowboarding after 12 pm on the day prior to your package start date. Plus FREE twilight skiing and snowboarding on Sunday the 14th of July. Don't miss out on this incredible opportunity.
From Sunday the 14th to Friday the 19th of July to all bona fide South Australian School Groups.
See the SA Schools planner document for all of the details.